I received an interesting review of The Ghost Box the other day. The review was titled, "A great story, but it lacked the deeper meaning I was expecting" and followed by a three-star (actually 3.5, but you can't do half-stars on Amazon) rating. The reader said,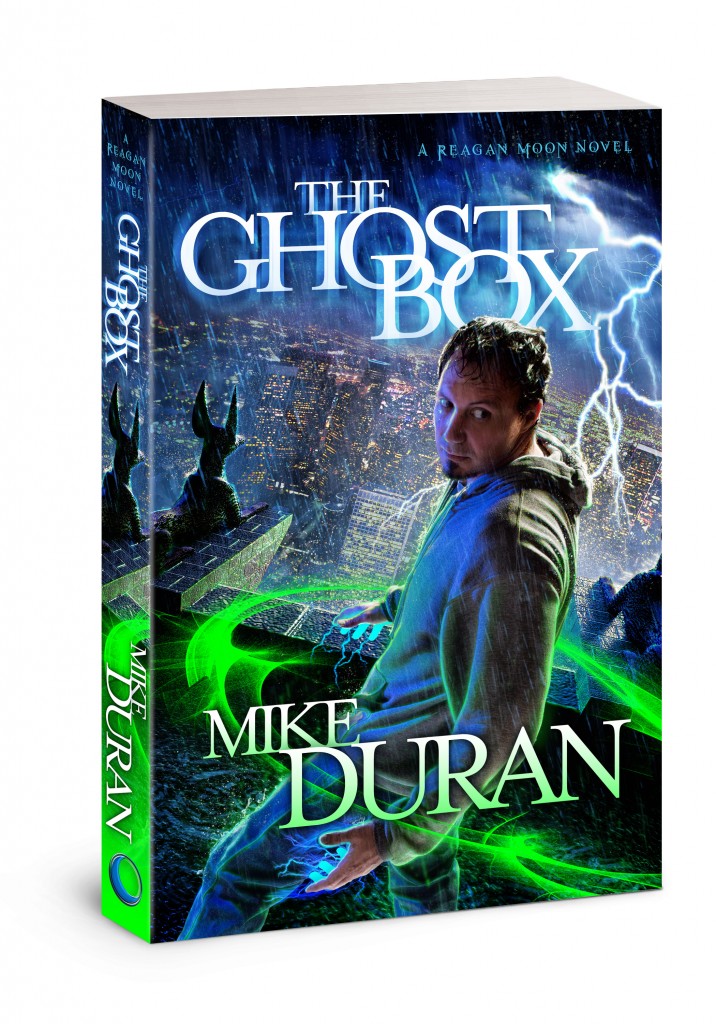 If I was giving a rating based on the quality of the writing and the story alone I would actually have given it 5 stars. The story intrigued me from the beginning and kept me wanting to read just a few more pages every time I sat down with it. The story is well thought out and kept me guessing.
This is very encouraging indeed. And much appreciated. Sincerely. But then the reviewer clarifies what caused him to subtract stars:
My only disappointment with this book is that since it is written by a pastor/author/blogger (I have followed his blog for a while now and love it.) I thought there would be more of a spiritual tie into the story. I kept waiting for it to come and was left disappointed. Duran wrote a book about the genre of Christian Horror novels, and I know he has spoken on the topic at writers' conferences. I enjoyed the book a lot, I just didn't feel like there was much take away value from it. Maybe I missed a bigger picture or something, but I finished the book expecting a lesson learned, or a deeper meaning and I was disappointed when it was over.
This is something I've really wrestled with since deciding to write for the general market. I've built my "brand" around noodling over theology and culture, and wrestling with the intersection of art and faith. It's still surprising to me how many of my readers spend time on my blog or know me through my social media presence. But that also has a drawback. In this case, because the reviewer knows I am an ordained minister, that I have written about Christian themes, and published in Christian fiction circles, he was expecting to find a "deeper meaning" in my novel.
Question: Is that a good or bad thing?
Contrast that with an older gentleman I spoke with last month who just gushed about my stuff. He said he's read everything of mine and will be the first one in line for my next Reagan Moon novel. He spent the rest of the conversation talking about how a Christian worldview just shone through the story — an unbeliever (a slacker, as Kirk DouPonce put it) coming face to face with the Invisible and being challenged to lay hold of a much higher calling. It was one of those conversations that leaves a writer buzzing. Hey, someone "got" it.
I suppose the natural reaction, in the case of the review above, is for me to want to explain the "deeper meaning" of The Ghost Box. I want to sit down with this reviewer and have a Beer Summit. I want to listen to his take and then dissect a couple scenes in the book for him. But writers aren't supposed to do that. Writers aren't supposed to worry over people's opinions and niggle over their stuff. And, to be honest, that novel was less about including some profound meaning than just having fun. I wanted the story to be a fun, fast-paced, over-the-top, but satisfying ride. And I think I accomplished that.
Perhaps the bigger problem here is… I wasn't aiming exclusively at Christian readers. And this is where things get sticky. The reviewer concluded,
As I said before, based solely on the story and writing I would have given this 5 stars, but by calling it Christian Horror/Paranormal I was expecting some take away from the story at the end and was disappointed. (emphasis mine)
So here's the thing: I don't / didn't label The Ghost Box "Christian" anything.

The Ghost Box marked a significant turning point for me. I'd published almost exclusively in the Christian market but wanted to break away, to broaden my reach. So I toned down (you could say, eliminated) overt Gospel messages and specifically DID NOT attach the word "Christian" to the book's label. As you can see in the Amazon BISACs, The Ghost Box is Science Fiction, Fantasy, Paranormal, Urban Fantasy and Teen & Young Adult. Any suggestion that The Ghost Box is Christian Fiction is entirely on the part of readers. Can a Christian reader find something to enjoy in the novel? I think so. But my bigger hope is that fans of Urban Fantasy will enjoy it. Which, apparently, creates a bit of a limbo.
Perhaps this is just a lesson in branding. Some people know me as a Christian writer and blogger. Nothing wrong with that. Nor am I trying to distance myself from that label. So should these readers expect "deeper meaning" in my novels, primarily ones aimed at the mainstream market? Perhaps this is the big problem with being a crossover novelist — you want to respect your existing readership while seeking to gain new readership. The problem is, some readers might expect "deeper meaning" in everything I write.
(And, to be clear, this is NOT a smackdown of this particular reviewer. I genuinely appreciate people taking a chance on my books, as I do this reader. His review is fair and, frankly, it's a plus to get reviews. Period. I write this only as an example of some of the potential branding problems a crossover novelist might encounter and whether or not Christian readers, fairly or unfairly, import expectations into our reading.)
{ 16 comments }