A shapeshifter keeps barging into my current novel. Even though I love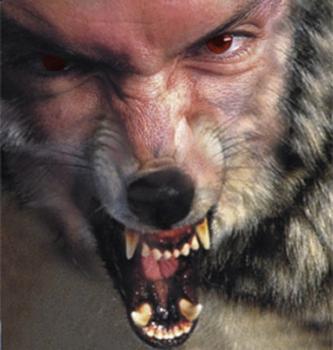 shapeshifter mythology, I've been reluctant to include this one. Why? Because of The Law of Archetypes. Okay, it may be an unwritten law, but some folks seem to hold to these laws tenaciously.
By way of example: I happened to describe to someone what I needed this particular shifter to do in my novel. And they responded,
"A shapeshifter wouldn't do that?"
Huh? Who says?
Well, apparently there is a law for fictional archetypes. Such familiar characters as
Dragons
Trolls
Vampires
Zombies
Angels
Orcs
Witches
are bound by these laws.
Many moons ago I posted on this subject at Novel Rocket in a piece entitled The Good Vampire. My thesis: If vampires are fictional constructs, then why can't they be good? Vampire mythology is shaped largely by superstition, folklore, gothic literature, and pop culture. Therefore, it remains in flux, unmoored, largely freed from factual constraints and rife for further tweaking. So why not tweak it?
But one commenter invoked The Law of Archetypes:
My biggest nit with reclaiming vampires is that traditionally, they have stood with witches, black dwarves, orcs, dragons, etc. Vampires as sympathetic figures is a 21st century twist. Its presence in children's lit (and it's BIG) means setting common morality on its head–screws knight vs. dragon for knight and dragon BFF. This leaves huge marks on kids' ever-evolving moral education. Subtly and by implication only, they're taught that "bad" and "good" have permanent quotation marks.
In other words, vampires, dragons, and witches have existed in tales for centuries, "have heavily influenced millions of children, not didactically, but through symbols and metaphors and archetypes… have not altered from one generation to the next (until now)… [and] have preserved a moral standard."
Granted, this commenter contends we should maintain fictional archetypes — at least, in fairy tales — on moral grounds. Dragons have always represented Evil to our children. So by tweaking the archetype, we confuse any sense of Absolute Morality.
Of course, some appeal to The Law of Archetypes not on moral grounds at all, but on the grounds of fictional cohesion, mythological congruity, or something. Every fictional world creates its own laws… laws which it is bound to. Smaug, Doctor Who, Jason's Argonauts, and Count Dracula simply cannot do or be certain things. They are bound by the laws of their world. So as much as I'd like to tinker with zombies, I'm bound by the Law of Archetypes.
Which leaves my poor shapeshifter in the lurch.
Question: How much freedom does an author have to re-imagine fictional archetypes, especially ones that preserve a moral standard?