Several weeks ago I had to blacklist someone from commenting on this site. They kept leaving long, rambling, nonsensical comments. First, I cautioned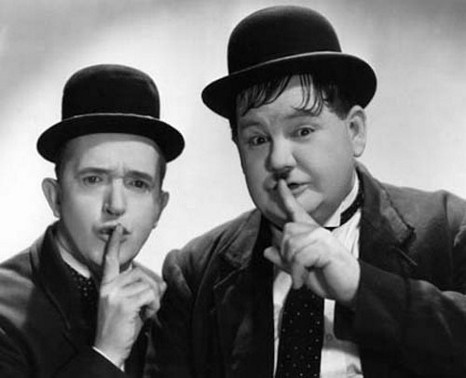 them privately. When it didn't stop, I cautioned them publicly. When it still didn't stop, I started deleting their comments. But that didn't stop them either. So I blacklisted them from commenting. And you know what? That didn't stop them either, because they changed their email address just to be able to keep commenting.
Such is the adventure of open media.
On occasion, I have thought about having a Comment Policy on this site, but have avoided it for different reasons. Perhaps the biggest reasons are
I like rigorous discussion and
I believe in self-governance (i.e., commenters keeping themselves in check).
Well, after last week's comments, I'm starting to reconsider. No, I won't rehash everything said, on what post, by whom. Those of you who followed the "discussion" will know what I'm talking about. The conversation progressively descended into nitpicking, insinuation, snark, and affront (both legit and feigned). And there was some name-calling. Frankly, I was proud of my regular commenters. Lord knows I've violated etiquette on this blog and other blogs enough times. So I have a pretty high tolerance (or is it grace) for rough and tumble exchanges.
Nevertheless, as that particular conversation screeched to a halt, I almost felt like I needed to apologize. What should I apologize for? For one, some of the mean things said. No, I think I personally maintained a respectful, even lighthearted, tone throughout the conversation.  Sure, I was being forceful. But I did it with a smile and genuine appreciation that people would see fit to engage the subject. So what am I responsible for? Well, I think I'm at fault for letting that conversation go that far. What could I have done to stop it. I'm not sure.
In retrospect, there's a couple of things I want to clarify about my approach –  or non-approach — to comments and commenters on this blog.
I value rigorous discussion. Perhaps that goes without saying. But I kind of cringe when a post gets 20 comments that all say, "Amen," "Great post," "You're bitchin'." By all means, if you think the post is good, say so. But I'm not looking for attaboys. Many of my posts are designed to provoke conversation, controversy, disagreement, and debate. The downside is that sometimes I can push the envelope too far, be intentionally provocative, and be argumentative. And sometimes, in the heat of the moment, people can say things that are hurtful, mean-spirited, presumptuous, and simply untrue. But that happens when you engage in rigorous discussion.
I don't mind differing opinions. I have this quote from Aristotle in my sidebar: "It is the mark of an educated mind to be able to entertain a thought without accepting it." How else do we know if our positions are sound without entertaining contrary positions? The problem with  allowing dissent is that on any given post, depending upon the number of comments / opinions, you can find all kinds of things I don't agree with. Which is fine. However, on several occasions I've been charged with condoning someone's opinion, or the way they said it, just because I left it unchallenged. Listen: The author of this blog does not approve of every comment left on this blog, but he defends the rights of those commenters to say it.
I don't feel like I have to rebut or respond to every comment. It's a pet peeve of mine when I encounter a blog post with 20 comments… and 10 of them are the author's! But that's another story. I am totally happy letting a point stand unanswered, even if it's one I disagree with. I recall one of my posts about self-publishing and someone commented about how ALL self-published books were crap. I let the comment stand. Do I believe that? No. What surprised me was the flack I later took for not rebuffing that author. Nevertheless, I don't feel it's my responsibility to have to render judgement on every comment someone makes here. But, you know, that doesn't mean I'll back down from a fight either.

I'd rather err on the side of letting a conversation go too far, than trying to reel it in too soon. Yes, this means risking hurt feelings and potential readers. But I'd rather this be known as a place where we can dig in, grow, sharpen one another, and remain friends, than just have a love fest. So I am trusting that you know when to stop, that you know when to apologize, that you know when to let a conversation go. And that we all stay civil.
Anyway, those are some of my thoughts about comments. I value my regular readers, subscribers, and occasional visitors.  I'm so blessed by the level of discussion here. Really. I've learned so much from you guys. I hope you never feel like you have to agree with me on everything. Yes, be prepared to be challenged! And by all means, challenge me! But at the end of the day, no matter how the discussion shakes out, I'd like to know that truth, respect, and friendship always wins out.