I read about 20 books in 2012. I say "about" because a couple I didn't finish (Do you count books you didn't finish as "read"?) and the year will end with a few still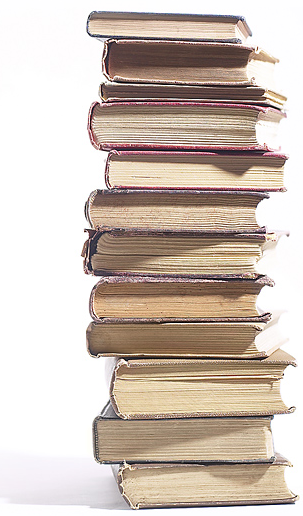 unfinished. One-third of the books I read were non-fiction. The rest were fiction of the Speculative variety.
I'm a slow reader. Combine that with the fact that I work full-time outside the house, am finishing up my third full-length novel, and published 190 blog posts this year (this post is #191) , and reading twenty books in twenty-twelve is a fairly good accomplishment. For me.
Personally, I find that reading books is, sort of, a melancholy experience. I feel weird admitting this. In fact, one of the reasons I am admitting this publicly is because I'm hoping I'm not alone in this strange sentiment. Why is reading a melancholy experience? Because at some point I must stop.
And I will have left SO much unread.
Maybe I'm thinking about this because I'm still processing the sudden death of a friend. He died of a massive heart attack at age 50. He was in the middle of a divorce, trying to re-plot the rest of his life. He'd moved out, gotten his own apartment, and was looking forward to doing some things he'd never done. Like start reading. But he, literally, dropped dead.
With SO much unread.
Perhaps I'm over-thinking this, but as a reader, I've come to measure my life in terms of books.  I correlate seasons of my life with the novels I've read. There was the Something Wicked This Way Comes season, the Moby Dick season, the Lord of the Rings season, the Perelandra season, and the Watership Down season. Funny how books can do that, huh? Like flags unfurled upon some newly conquered hill. Each hill, a little higher.
And closer to Home.
Readers measure their "lifespan" in terms of "bookspan."
Instead of age, for the reader, it's stories, characters, and places. Our "growth chart" is measured in terms of pages, chapters, sequels, and prequels. Want to know my background? I've hiked through a rainforest on Maui and a desert island with a shipwrecked Crusoe. I've met a man named Tabor who was a doomsday prepper, and a fella named Odd Thomas who can see the dead.  I've pastored a church and fought dragons, taken plane flights and space flights, visited farms and heard animals speak. Traveled roads and traveled The Road.
And still, there's so much I've yet to live. And read.
I've nicknamed the side of my bed The Graveyard of Lost Books. Tottering stacks of to-be-read novels and non-fiction entries I've purchased and "need to read," that end up yellowing with nary a notice. Unlike the local cemetery, this graveyard never stops growing.
Like my friend, I will die leaving a huge to-be-read stack.
That's why reading is a melancholy experience for me. It's a race against time. It's also why deciding the next book I'll read will always be such a chore for me. If the remainder of my days is measured in books, then I must choose wisely. Because at some point, my "next book" will be my "last book."
All that joy, adventure, wonder, and grief, all those unvisited worlds and unmet friends I will leave behind. At my bedside. Under dusty covers.
Unless…
Heaven is a vast Library. An infinite repository of the great stories. Where history's  storytellers ply their craft.  Without end. Where the Graveyard of Lost Books loses its sting. And my "to-be-read" stack is swallowed up in victory.
I can only hope.
And keep reading.