Is it just me, or are stories getting more… out there? For example, try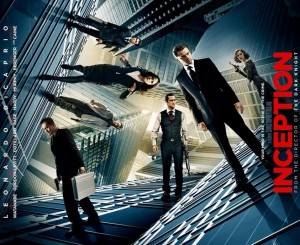 explaining Inception to a friend.  Or watch the trailer for Cowboys and Aliens. Nowadays, stories involving parallel dimension, time travel, environmentally-friendly blue-skinned aliens, and Go-Go Girls of the Apocalypse are fairly commonplace.
It makes sense. We've become conceptually jaded. Ray Harryhausen's stop-animation claymation used to be state-of-the-art. Now it's ancient history. In fact, CGI, the successor to Sir Ray's dynamation, has now given birth to advanced 3D technique. How long before we're watching our films in hologram?
The author is competing in a marketplace whose conceptual boundaries are expanding exponentially.
Okay, so it's possible to go overboard. One website recently asked Does the Green Lantern movie introduce too many zany creatures? Too many zany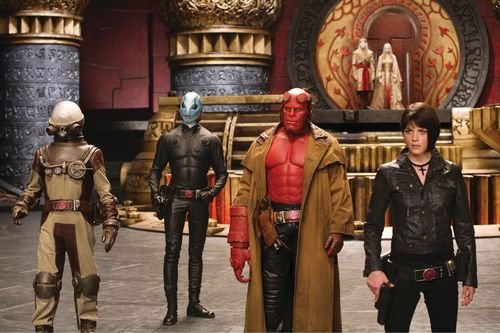 characters? Is that possible? I mean, did anyone see Hellboy II? Earth elementals, tooth fairies, aquamen, and do-gooding demons. Oh well, better too many than not enough. Especially when the gatekeepers are so… bored.
If storytellers are culture's "unacknowledged legislators," as Mark Bertrand suggests in his wonderful book Rethinking Worldview, then imagination is one of the commodities they traffic in. The studio exec and the acquisition editor are not just gatekeepers but conceptual sieves, sifting ideas, premises, and taglines, for public consumption.
And, yes, you can blame them for Scream 4.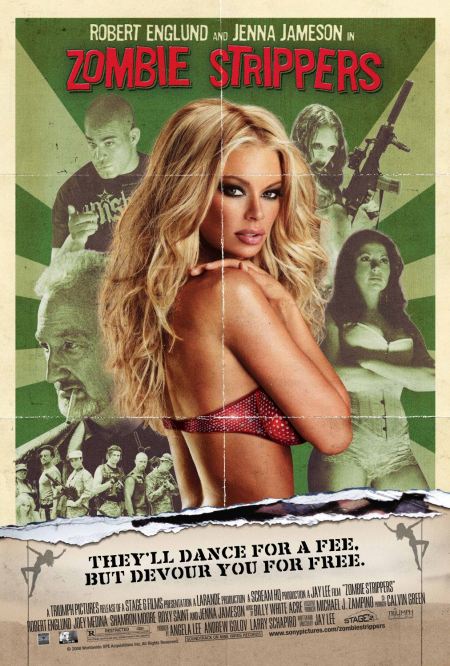 So it almost stands to reason that, in order to get a hearing nowadays, you have to let your imagination run wild. I spoke to one literary agent who confessed that, after hearing hundreds of pitches a month, it's pretty easy to spot something original, different, outside the norm. Conversely, it is pretty easy to get bored. After all, how many boy-meets-girl / boy-gets-girl pitches can one endure without suppressing a yawn?
Throw in a zombie, robot, or a talking plant, and now you've got my attention.
In a recent survey, Write to Done asked 10 top writing bloggers about Tips for Writing Excellence. Larry Brooks of Storyfix gave this advice:
Until recently, publishers did all the vetting. Today that power exists in the digital marketplace.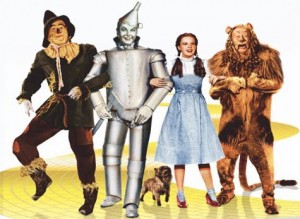 Which means you, the aspiring author, need to play the odds: a "small" story about your grandmother's childhood in Des Moines is less likely to make a dent in the Amazon rankings than, say, a story that takes an astoundingly compelling concept and sends it sailing over the fence.
So think big.
I wonder how many of us are camping on "small stories"? We're as far away from an "astoundingly compelling concept" as Kansas was from Oz. So is it any surprise that your query can't get out of the slush pile?
G.K. Chesterton said the duty of the artist is to remain artistically awake:
The dignity of the artist lies in his duty of keeping awake the sense of wonder in the world. In this long vigil he often has to vary his methods of stimulation; but in this long vigil he is also himself striving against a continual tendency to sleep.
Your call to the arts is not a vacation but a vocation,  a "long vigil," a "striving against a continual tendency to sleep." And part of this "artistic vigil" is to remain imaginatively lucid, conceptually un-boxed. To "vary [your] methods of stimulation" in such a way so as to grease the gears of your fancy.
Maybe more than anything else, our culture's "unacknowledged legislators" are looking for big ideas, new twists, and innovative slants. Yes, it's evidence that our culture is growing increasingly jaded. But for those of us who traffic in imagination, it's also evidence that the bar has been raised.
So if you think you've nailed your story premise, before you do anything else, find the limits of your credulity, the edges of your imagination envelope and… push it.
* * *
QUESTION: What's the most wild premise you've ever had for a story? What's kept you from writing it? What are some of the "methods of stimulation" that you use to keep your imagination well-oiled?