Subterranea
"Laced with skilled serration, dark fluency, and tequila, Duran's stories are smart, spiritual, and creepy."
– Tosca Lee, NY Times best-selling author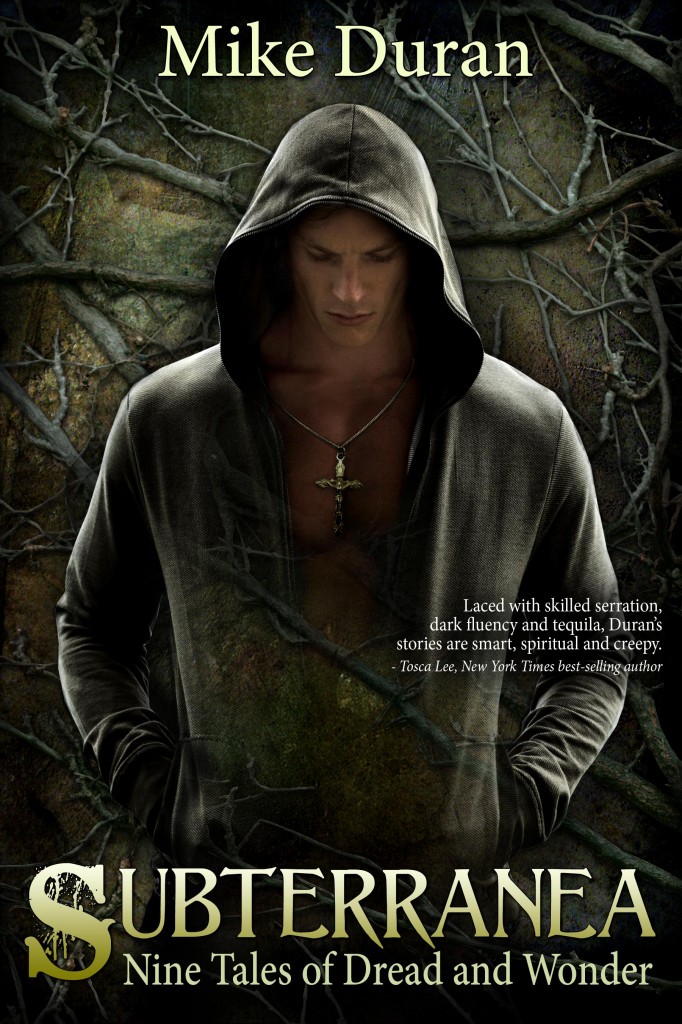 A subway project on the wrong side of Mother Nature. A neurotic man who drowns in the desert. Tequila swilling seminary students in search of a mythical healer. A war-torn interplanetary lounge for seekers of universal harmony. A military chaplain pursued by the very demon he evicted. A trip home, for the living and the dead. Muses and devils in the Inspirational octagon. A one-thousand pound man who carries something weightier than himself. A machine that can predict marital compatibility down to the most probable future.
Surrealism, horror, and occasional humor intersect in these nine short stories from the author of The Resurrection and The Telling.
Subterranea: Nine Tales of Dread and Wonder. Now available exclusively through Kindle.