The Telling
Order The Telling at Amazon, Barnes & Noble, Christianbook.com, and other outlets.
A prophet never loses his calling… only his way.
Despite his love for words, when ZEPH WALKER sees his body lying on the gurney in the county morgue, he is speechless. Disfigured by his stepmother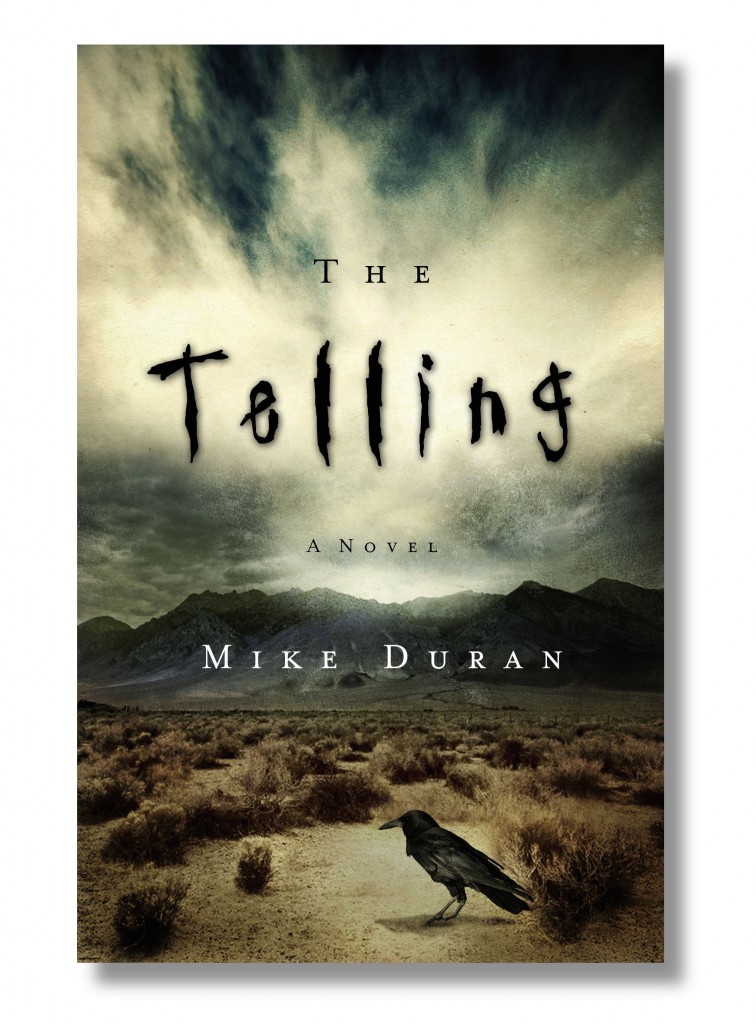 as a teenager, the hideous scar across Zeph's face has forced him into a life of seclusion. Cloistered in a ramshackle bookstore on the outskirts of town, Zeph is blessed with an uncanny ability to sound souls—to intuit peoples' deepest sins and secrets. He calls it the Telling, but has abandoned the gift to his unbelief and despair. Until two detectives escort him to the county morgue, where he learns that the bizarre look-alike of himself has been found murdered.
On the northern fringes of Death Valley, the city of Endurance is home to llama ranches, abandoned mines, roadside attractions… and the mythical ninth gate of hell. Now, forced to investigate his own murder, Zeph discovers something more insidious behind the urban legends and small-town eccentricities. Seems the early miners unearthed a megalith—a sacred site where spiritual and physical forces converge, where space and time defy logic, and where an ancient subterranean presence broods. They call it the Rift, and FERGUS COYNE has learned to command its secrets.
Ever bitter over the suicide of his mother and channeling his rage into metaphysical rituals, Coyne has honed his ability to summon fetch from the Rift—soul eaters bent on assimilating their earthly counterparts. But the demented prophet has no idea of the power he wields… or the evil that awaits.
While the authorities attempt to explain the doppelganger and a growing citywide paranoia, Zeph's investigation leads to the man who murdered him. LITTLE WEAVER, a rogue researcher and arcane historian, has plumbed the mysterious Rift and secretly protected Zeph from the hideous fetch. But apparently, the scar on Zeph's face is nothing like the wound on his soul. For not only has he abandoned his prophetic gift and renounced heaven, his own silence has spawned the evil. And once he is found, the hellish gateway can never be closed.
Can Zeph Walker overcome his own despair in time to seal the ninth gate of hell? Or has Fergus Coyne's dark magic summoned something bigger than both of them?
His words unlocked something deadly… and now his silence is killing them
Order The Telling at Amazon, Barnes & Noble, Christianbook.com, and other outlets.